A Terrible Beauty
on Humpday
Monday, May 31, 2010
By Ty Hughes

Okay, let's go ahead and address the elephant in the room. How did they ever come up with this name, A Terrible Beauty? I would wonder regularly, no kidding.

Well now, as told by Mick, owner Jenna's son and bartender, it goes like this: Back home in Ireland, it's a term of endearment toward our beautiful country, one that is often at political unrest. To describe the irony of the land.

Mick went on to admit that "all the pubs over there have funny names". And to stay well away from East Belfast… good to know.

So with that finally cleared up, I had to address the other issue at hand; What the heck did he just say? Most of the staff has a very strong Irish accent and let me tell ya, when you're not expecting to hear that, it really stops you in your tracks. Eamonn the bartender has an accent so thick, I honestly could not understand him. Fascinating. And Jess, the lovely Jess, with a strong accent herself, will run the floor up and down, back and forth to keep her customers happy.

Karaoke night at A Terrible Beauty is anticipated by their regulars, who participate actively. The beautiful Tara, of Karr Productions, is your Wednesday night hostess with the mostess. Everybody here loves her to death. In fact, Jenna wanted Tara specifically for the job, saying "she's funny, talented and beautiful." She's great on the mic as a host and "in" with her clientele. She knows just the right buttons to push to get a rise out of her faithfuls, and also to have them sounding their very best up there. They respond well to her and she's a take control kinda girl. She directs the show without even a hiccup.

She's got a sweet, little perch for karaoke at the end of the bar, surrounded by wooden columns and a fireplace. Right above the singer is a big flat screen TV with the song lyrics rolling along for everyone to sing. Outside the windows behind Tara stands Williams Avenue. We're in downtown Renton. The two-story building dominates the landscape. The interior is very sturdy and crafted in beautiful red wood. The architecture seems perfect for an authentic Irish pub, and that it is.

I asked Jenna why she doesn't have an accent too. She said, a couple more beers and I'd be hearing it. She's lived here since she was just ten years old, but still goes back to Ireland on a regular basis.

They have a nicely dressed audience of 35 to 50 somethings. Everybody is super friendly. Met Joyce, who comes down from SeaTac after work to relax. Casey, Jennifer and Buddy were enjoying each others company. Meanwhile, Nate's up there singing Jeremy and everybody is singing along. Also singing that night was Ian, Belynda, and Rick, among others. The Asian-Persuasion four ambled down the stairs between pool shots, overlooking the karaoke stage, in order to sing a couple times.

The place is humongous. You can head up and all the way back for a very quiet conversation, but the party rages around the gorgeous, scrawling bar downstairs.

Come out for some Happy Hour specials Monday through Friday, 3pm-6pm and stick around on Wednesdays for Tara's karaoke show from 8:30pm-12:30am.

A Terrible Beauty; 201 Willams Avenue S.,
Renton (425) 227-3396. Karaoke brought to you by Karr Productions. Check out their awesome Web site at www.karrproductions.com for plenty other quality shows.


SPOT OFF MAIN

BELLEVUE, WA Pure comfort at The Spot Off Main
Sunday, February 28, 2010
By Ty Hughes

Spot Off Main is "A casual neighborhood bar. You can feel comfortable in jeans here", according to General Manager Chris Green. And he wasn't kidding. Bellevue's Spot Off Main is the perfect concept for its neighborhood.

Cathedral ceilings and brick walls house one very unique and stylish bar. The atmosphere is very casual indeed, leather couches and club chairs scattered throughout are perfect for kickin' back Bellevue-style. The place is virtually split in two, one room holds like five or six pool tables all dressed up in pretty red felt. There's a cool little dart cubbyhole decked out with all the necessities; leather lounge chair, flatscreen TV, just like home. They've got a little sidewalk deli table set up along the interior wall that separates the two rooms from a little game room and the entrance.

The guys are all total studs here. If I were a single woman looking for a good man, this is where I'd start. Most of these guys come from Microsoft and they're all decked out in their sport jackets. I wouldn't have been surprised to see somebody smoking a pipe or cigar. It's almost like a man-cave, so perfect. When the girls did finally show up, they were definitely hot.

They've just started Industry Night every Monday, plus they've got Trivia Night on Tuesday at 8pm, Karaoke on Wednesday and Beer Pong tournaments on Thursdays. These Beer Pong tourneys are apparently pretty crazy. The place fills to capacity and they get four tables going – it's quite the party I'm told. Then on Saturdays, they roll out DJThump at 10pm and the party kicks into high gear.

On the other side of the bar in the other room, guess who's running karaoke every Wednesday from 9pm-1am? Who else but the hardest working girl in the biz – Aury Moore with Karr Productions (www.karrproductions.com). It was weird seeing her in such a small place after just watching her perform on the big stage over the weekend. She brings her amazing voice even to these venues when she hosts her karaoke shows. I don't think most of the guys sprawled out on the leather couches surrounding the microphone even realized who they had right in front of them. She's currently working on an opportunity to open for a national superstar, by the way. We'll keep you posted. Anyway, I had to laugh when I saw her. With all she's got going on, I keep seeing her everywhere I go. I told her we'd have to rename the newspaper to the Aury Moore Times or something.

The karaoke room, rich in color with black walls and another red-felted pool table, filled up late with a huge group of Microsoft conference guys, many from out of town. Kathi was the only female in the group. She lives in St. Louis, Missouri, where she says karaoke is very popular. She had no fear, sitting right up front and enjoying several turns on the mic.

The service is awesome, no need to even get up out of your slouch in that couch. A dressed up Aury operates her equipment beneath an eight-foot projection screen showing the Olympics. Her regulars are all Microsoft folks too. Cat and her friends like the karaoke here with Aury. I caught Allen singing and dancing openly while singing his song. He wasn't the least bit shy. Whitney lost her bet at pool and had to sing a song to everyone. Michelle, one of Aury's number one fans, also came out for some fun.

Come and find out why the Spot Off Main is attracting the locals and even some famous personalities reportedly. Yakup Trana, Seattle's own national recording artist, will be playing at Spot Off Main from time to time. "He just likes it here", says Chris. House band, Super Bison perform on the last Friday of each month too. And don't forget, Wednesday night karaoke with Aury Moore, Karr Productions. Karr Productions will host your private parties with quality Karaoke/DJ services. Check them out online at www.karrproductions.com.

Spot Off Main; 20 103rd Ave. NE, Bellevue, WA 98004 (425) 646-6434 www.thespotoffmain.com.



Ohana

Idol Blows Up!

Monday, May 31, 2010
By Ty Hughes

Well, it's official. Ohana Idol 2010 is in the books!

It was surely a night to remember when Ohana hosted the long-anticipated Finale to their Idol contest on Sunday, May 16 in Seattle's swanky Belltown district.

Ohana's incredible karaoke host extraordinaire, Aury Moore (KarrProductions.com), pulled off another amazing night of wild competition that resulted in one special person winning a five-night stay in beautiful Maui, HI.

Eight crazy performers were invited to participate in Ohana's Idol Contest Finale, including Paul Wennerlind, Andrew Bendokas, Grace Malene, Aaron Patinio, William Blair, Lynette Villa, and Haakon Lauala, and Eric Diaz (who didn't show).

The seven on hand brought their support networks, complete with handheld signs and cheering voices all revved up. The place was packed to the rafters with an anxious and excited audience that swarmed the tiny staging area during their friends' performances. Each contestant was expected to do whatever it takes to get the audience vote, for it would be the same audience that would ultimately choose who would walk away with the grand prize.

The immediate challenge was a shortage of "wiggle-room" due to the growing throng of people, which didn't seem to inhibit our more gregarious finalists in the slightest. Paul did some real stage dives during his version of James Brown's I Feel Good. William threw on a wig and jumped into the splits while singing Devo's Whip It. Andrew also donned a rockers wig, eye mask and Guitar Hero guitar to spice up his Fat Bottomed Girls performance. Grace sang Fight For Your Right To Party, Haakon did GnR's Take Me Home, Lynette generated good crowd response with Lady Gaga's Poker Face, and Aaron maintained the spirit of fun with a great Beat It by MJ.

Ohana Idol Finals night has proven to be the largest grossing night of the entire year for the bar. Aury officially dedicated the night to rock legend Ronnie James Dio, who had just passed away that morning. The crowd erupted in cheers.

Each week leading up to tonight's conclusion, Aury used her strong musical influence in the community to bring in true celebrity judges. We saw the likes of Alan White of YES, Jeff Kathan of Bad Company, Sean Macklin of YellowCard, Villi Fualaau and Mary Kay Letourneau, Pamela Moore, Steve Hanna, Eddie Mendoza, Odey (Celebrity Chef) And Charlie from the Memphis city radio Kings.

For the grand finale, Pat Walker acted as "The Man On The Street", interviewing the contestants supporters, and Ohana owner, Yosh, even took a judge's seat. He owns the condo in Maui and was happy to put it up as a grand prize for one very special performer.

I guess you're wondering who finally took the grand prize, eh? Well, after a highly entertaining night, the scores were close, but it ultimately came down to who had the greatest amount of support in the audience.

In 3rd Place, it was Aaron Patinio! He snagged fifty bucks, plus an iPod, official Ohana Idol t-shirt, and a whole lotta respect.

Now, only two stood beside Aury waiting nervously for the results. Grace and Lynette. Introducing the winner of Ohana Idol 2010 and grand prize recipient of 5-nights in Maui is… (drum roll)… Lynette Villa!

Grace took a respectable 2nd Place and each of them received an armload of prizes and gifts, not to mention, an experience to last a lifetime!

Thanks to Ohana, Aury Moore, Kevin "Sahwoosh" Glenn, Philip Stegman, Karr Productions, all the awesome judges, celebrity or not. And a special thanks to everyone who came out and let down their guards and inhibitions to entertain us from week to week. We love you all!

Just a quick note here: Ohana Idol is such a massive success, that Ohana has decided to add one more contest per year. So, there will be another exciting contest coming to Ohana this Fall – keep your eyes locked on the Karaoke & Entertainment Guide for all the squishy details!

No Bull
it's a ton of fun!
Thursday, September 2, 2010
By Debra Mikolaizik

Don't miss out on the fun at the No Bull Saloon in Renton just up Sunset Avenue off of 405 North, exit #5, in Renton. The ever-popular Cartman (did you know his real name is Eric?) hosts karaoke there on Friday and Saturday nights, as he has for the past two years now. As one of Karr Productions' very talented hosts, Cartman sings great and get singers (and non-singers!) up to the microphone.

You'll find a good group of regulars at the No Bull Saloon, including Willie and Heather, Brie, Lindsay, Tone, aka; Afroman, Chelsey, Ronnie, Kevin, and Calvin, to name but a few. Plus, you'll get a good amount of sing time because Cartman knows how to keep the rotation hopping right along. We were there for three hours and sang five times!

Alan Yamamoto is the new owner of the No Bull, and they have a whole new menu. Some of the specials you'll really like here are the fish and chips on Friday, and every Saturday, the draft beer is just $1 with a purchase of a large pizza (starting at $9.25). Kendra, your beautiful bartendress, who has been at No Bull for five years now, offers "You Call It" drink specials all weekend long.

As Willy says, "No Bull is an undiscovered treasure. It has a great sound system, and with the over 20' high ceilings, the acoustics are amazing! There are good singers and we love the short rotation."

No Bull has a couple of pool tables, and a few other games to keep patrons happy, and plenty of parking.

Chuck and I like to come here when we get frustrated with the long rotations everywhere else. The No Bull is also a great place to try new songs.

All of the Karr Productions hosts know how to sing. Go to www.karrproductions.com and read about all the shows and hosts Oren has lined up in the region.

Time to check out a new venue? Hope to see you at No Bull Saloon Friday and Saturday for karaoke with Cartman!

Gregory's

Tuesday, March 30, 2010
By Ty Hughes

The ultra-lovely Pauline, Gregory's karaoke hostess with the mostest, invites you and your cronies to come in and see how karaoke is supposed to be run every Wednesday through Saturday night.

As most of you know, Gregory's history with karaoke goes back to the early 80's. They've seen some of the industries biggest names on their microphones at Gregory's. Just off the exit at SeaTac Airport, at 18220 International Blvd, SeaTac, WA (206) 246-5535, Karr Productions (KarrProductions.com) has held this show for several years now. Aury Moore hosts here on Thursday nights too. On Wednesday, Friday and Saturday, you're singin' with Pauline, who has really come into her own as a host, I must say. Quite impressive was her comfort and ease in front of a very discerning karaoke audience. "You've come a long way, baby!"

Pauline is smooth, as all of Karr's hosts are. Oren's got a helluva staff, absolutely. When visiting a Karr Production, you know you're getting the finest in the biz. Check out their ad here and plan a night at one or all of Karr's karaoke shows from north, to south, to east. Chances are they've got a show underway in your neighborhood right now!

Popped in on a Friday night last month to find Gregory's regular, Donald, singin' some Alan Jackson with his big ol' cowboy hat casting a shadow right over the bridge of his nose. He was kickin' up some dust and shufflin' pretty good up there.

Pat, aka; Black Hat, also a country boy, did Elenore with excellent results. Diane sang Let Me Be There, and then Tom sang Rock Me Gently. He's dancing around, waving his arms, singing out loud, having the time of his life. I felt like we were all sittin' in his bedroom and he couldn't see us. Earlier, he was calling out the year each song came out. He's got some kind of gift of memory like the Rain Man. Tom's been coming to karaoke at Gregory's since the late 80's, no kidding. That's gotta be some kind of record! He named off every host at Gregory's for thirty years, in order!

Jim and "Fuzzy" were out for some good clean fun, and each had several opportunities to sing. Some of the others out for the evening included Min, April, Rod, Larry, Marvin, and Art, one of Pauline's favorites. There was a definite theme-thing going on that night. Seemed like everything was Country, or 70s and 80s. Pretty groovin' though. Good times at Gregory's. Still going strong thirty years later! Oren tried to update the system one time and eliminate the old Laser Discs, but Gregory's faithfuls wouldn't allow it. They love their videos on the big screen on the wall behind the singers, who also appreciate the layout of the room. Big leather couches, comfy booths, or just sit up around the bar. Anywhere you choose to plant yourself, the view is spectacular.

Of course, Gregory's famed duo, Brooke and Angela, also sisters, can flat run a bar. When these two are on the job, the ship is tight and upright. I ordered the Sauteed Mushrooms and Shrimp off the Happy Hour Menu for just five bucks. Very tasty, but I wish there was more shrimp. Gregory's features a double Happy Hour daily from 4-6pm and also from 9-11pm. And if you're a wine connoisseur, you'll love Gregory's wine list by the bottle and by the glass – certain to satisfy most palettes.

Come in Wednesday through Saturday and see what kind of karaoke a lengendary location has to offer. I think you'll be pleasantly surprised.


Firecreek Grill



FIRECREEK GRILL; KENT, WA
Swanky karaoke at the Firecreek

By Ty Hughes

Silhouettes of abandoned golf bags sit wearily in the waning light of another gorgeous day in the Pacific Northwest. After an invigorating round of eighteen holes, it's customary to collapse into a comfortable chair in the bar, commonly known as the "19th hole", toast your friends and relay stories of your day on the course.

Lights burned brightly inside the Firecreek Grill at Kent's Riverbend Golf Complex exposing a lively crowd of all ages and tastes, winding down from a long week. The Firecreek Grill is exquisite in design and décor. From the towering river rock fireplace separating the bar from the restaurant, to the rich wood accents and gently curving architectural lines, the Firecreek Grill offers that uptown sophistocation.

The bar and restaurant fills up quickly and stays busy well into the night. Firecreek's night manager, Judy, and her floor staff, Tanya, Leslie and Kelly, keep everyone smiling and content. Together, they present an exciting menu of intriguing selections, including an extensive array of Sushi, plus steaks, seafood and pastas. But their highlight is the amazing wood-fired pizzas of many different flavors. The prices are reasonable, if not pleasing and so is the service. The girls take good care of you here even when it looks as if they ought to be completely buried.

Susie maintains her karaoke station with style and grace after nearly six months of catering to her singing faithfuls at the Firecreek Grill, which is growing rapidly, by the way. The entire bar was buzzing with lively conversation and activity as Susie beckons Joe, a longtime regular to the show, to the microphone for a bluesy, soulful rendition of Still A Young Man. Susie was quick to give him props for being one of Firecreek's best singers.

Dressed to kill, Susie kept the crowd engaged and the rotation flowing efficiently throughout the evening. Oren Artlip of Karr Productions (www.karrproductions.com) and his beautiful workforce; Tara, Denise and Alisa, occupied a rear table as he lavished upon them a variety of stylish appetizer plates. One by one, they took turns on the mic.

Dan got up to sing The Next 30 Years before Cathy, a diehard karaoke fan, sang an incredibly moving You Know I'm No Good by Amy Winehouse.

Susie's closest friends filled two tables in the back of the room in support of their buddy's karaoke show. Ron, the realtor, was in fine form and managed to keep all the pretty ladies dancing. Even though he hasn't yet tried his hand at karaoke, he's currently in training and hopes to come out with a bang very soon.

Karr Productions' groupie, John, laid down One In A Million You to a wildly appreciative audience and Chaz, aka; Chuck, performed a Country classic with his resonating vocals, while watching his girlfriend and Karr host, Denise, cut a rug with the ever-present Ron.

Host Susie says the crowd at Firecreek is a "hit and miss", but that the show is definitely growing in popularity. The singers are talented and the song choices are diverse. A richly decorated room lends perfectly to a well-dressed and affluent clientele. The sound volume is tasteful and well distributed, allowing for comfortable conversation throughout the bar and there is plenty of seating options. Everybody is so friendly and interesting.

Susie hosts her karaoke show every Thursday night at the Firecreek Grill from 8pm to midnight. Judy, the Manager, says that karaoke night is one of their busiest nights, along with Monday nights when they host the Billy Shew Band Jam Session and serve half price pizzas until 11:30pm.

Friday and Saturdays at the Firecreek bring in a variety of local live bands, everything from Blues to Classic Rock 'n Roll.

Plan on a Thursday night of karaoke at the Firecreek Grill at the Riverbend Golf Complex in Kent sometime soon. You'll quickly become enveloped into the mix, make some new friends and experience a wonderful evening out whether you come alone, with a date or a group of friends.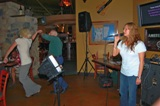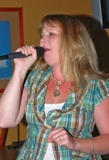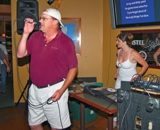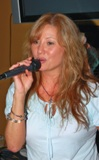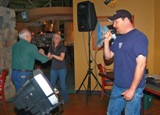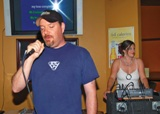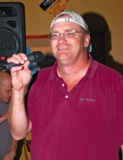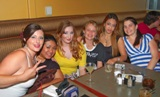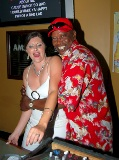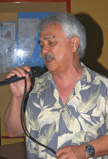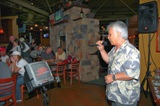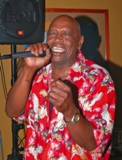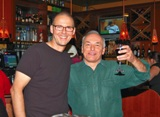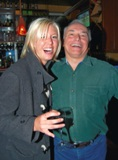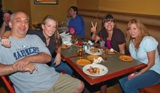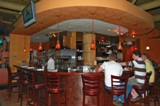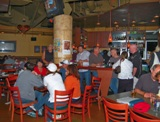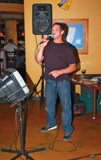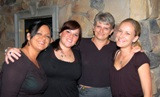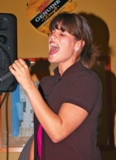 McCabe's American Music Cafe




 
Welcome to the Northwest Karaoke Guide Wednesday, August 13, 2008
MCCABE'S AMERICAN MUSIC CAFE; TACOMA, WA
Good times at McCabe's

By Ty Hughes

Though McCabe's American Music Café is best known for its kickin' country music, cowboys and line dancing, more often than not, you'll find a wide cross section of good people out for a good time – many of whom don't even own a pair of cowboy boots.

Good people out for a good time. Whether you work in a downtown office building or actually find yourself plowing the fields by the light of day, there is a seat reserved for you at McCabe's on downtown Tacoma's Pacific Avenue any night of the week.

If you're a lover of the spotlight and prefer to spend your evenings providing the entertainment rather that just sitting back and being entertained, come out to McCabes on a Wednesday night for some rousing karaoke in a rustic setting.

Karr Productions (www.karrproductions.com) is proud to present McCabe's newest karaoke hostess, Denise, behind the controls and urging folks to let down their guard, take the mic and sing to your heart's content. Denise, a longtime McCabe's patron, has recently been given the opportunity to host the karaoke here every Wednesday night from 8:30pm to 12:30am. Her on-mic persona is engaging, authentic and contemporary, giving onlookers a free pass to wrap their hands around the mic for the very first time or the thousandth. Her posse of girlfriends, all gorgeous, much like Denise herself, typically make their way to McCabe's every Wednesday night to show their support, turning the entire bar into a lighthearted and whimsical party-like atmosphere.

Candy and "T" can usually be found behind the bar if not meandering throughout the vast interior, mingling with an exuberant crowd surrounding the gigantic dance floor, keeping everyone's glass full. They offer some incredible drink specials, available only during the karaoke on Wednesdays, including $2.00 Bud and Bud Lights and $4.00 Crown Royal or Jose Cuervo shots. As if you needed yet another reason to spend a humpday at McCabes, they are both complete service experts – always upbeat and smiling.

The crowd, though separated by the humongous dance floor and pulsating lightshow, is fun and surprisingly close. There is always room for more personalities in this place and they make you feel immediately welcome and comfortable.

Beware! McCabe's may be addictive to your insatiable nightly entertainment fulfillment. One of Karr Productions owner, Oren Artlip's favorite hangouts, he was on hand Wednesday, July 16th for his own 46th birthday celebration. Surrounded by friends and beautiful girls (as usual), Oren was the recipient of several donated cocktails, not to mention a couple of close, personal dances with his close friend, Annette. At one point, they were the sole source of entertainment as she gifted him with his birthday dance. They alone occupied center stage as their dance bordered on some kind of kinky slash dirty dancing expose. Everyone in the place was laughing with them and spurring them on with cheers, etc. Good times.

Kirt, a karaoke regular, busted out of the gates with "You Give Love A Bad Name". Les and Sheryl showed up and bestowed their gift unto a grateful audience, Matt sang "Everything I do" before cowboy Chris, who will be moving back to West Virginia soon, got the crowd up and dancing to a believable version of "Good Directions".

Chaz dedicated "Last Summer" to his favorite host, Denise and Gunny, who just retired from the Marines two days earlier, presented the audience with "It's Your Song".

Denise, Annette and Mary did a joint version of "Does He Love You" and the night poured onward, along with the beer.

Come one, come all to McCabe's American Music Café anytime of the week, but if you want to enjoy Denise and her lively karaoke show, make it a Wednesday. 12:30am will surely come way too soon, so get there early and snag your seat. Tell Candy or "T" that you read about them in the Karaoke & Entertainment Guide.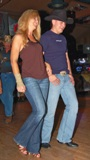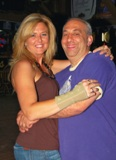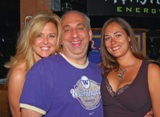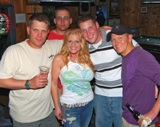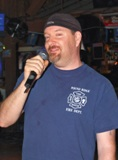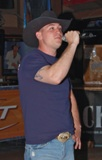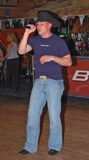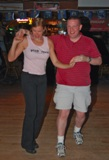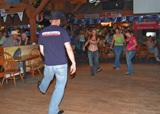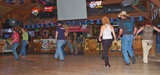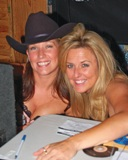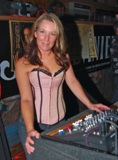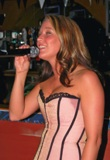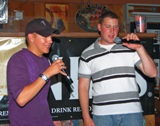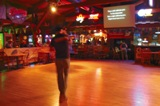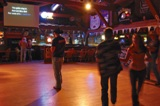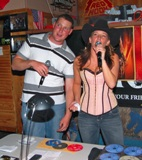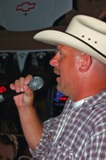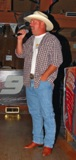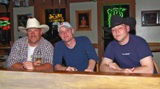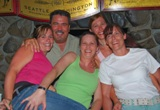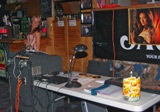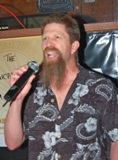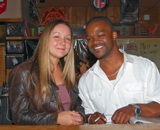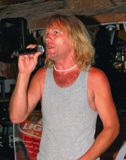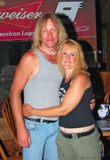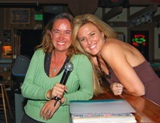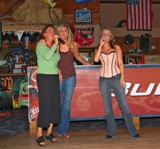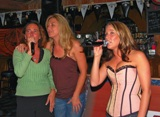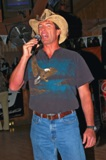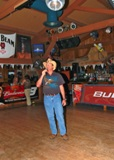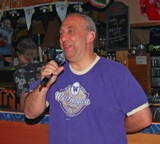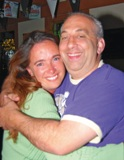 raoke Guide
© Copyright 2005 - All Rights Reserved

POPPA'S PUB


Welcome to the Northwest Karaoke Guide Wednesday, July 16, 2008
POPPA'S PUB; KENT, WA
Poppa's Pub welcomes singers

By Ty Hughes

Karr Productions (www.karrproductions.com) is on fire! Oren Artlip is like a man possessed, signing new contracts all over the Seattle area. In a testament to the vast popularity of karaoke these days, Oren has increased his karaoke business three-fold over the past few months.

Most recently, Karr Productions has landed a brand new account at the landmark Poppa's Pub, located at 510 Washington Avenue North in Kent.

Poppa's Pub is now featuring an upbeat karaoke show from 8pm to midnight every Wednesday with host Susie and then on Sundays with Karr's newest host, Christy.

Christy is new to the industry as a host, but her singing experience dates back to her childhood. She is absolutely incredible in song and an exciting host. Full of bubbly vivaciousness, Christy is anxious to accommodate her singer's requests and makes them feel completely comfortable whether novice or pro on the mic.

Christy can make a Whitney song sound like the most effortless performance, hitting each note with perfection. Her turns on the mic leave the audience speechless and craving more. And, she's gorgeous to boot - a common denominator at all of Oren's shows. He has a knack for finding the most beautiful women that can carry a tune and have a great personality!

Poppa's Pub has a raised stage area in the middle of a massive interior of square footage, where Christy sets up her gear and proudly welcomes everyone to get up and shed their inhibitions.

Just one month into the show, Poppa's is fast becoming one of Kent's premier locations for karaoke. And once people get the opportunity to sing under Christy's digital direction, and experience her bubby personality, her karaoke following is bound to explode.

When she's not assisting someone in a requested duet to make them feel more comfortable, she's busy cleaning the songbooks and tidying up her table. She makes friends easily and won't hesitate to venture into the crowd and mingle with her singers.

The sound system is clear and concise, filling the bar with the beautiful sound of music (hopefully). John was on hand late one Sunday night and jumped up on stage to give a rousing performance of Me And Mrs. Jones - one of my personal faves. He knocked it outta the park!

Then, the striking Lucy, a bilinguist, came up and sang some of Selena's greatest from a disk that she'd brought from her own collection. Absolutely awesome! Spanish karaoke is some of the most incredible sounding music there is.

Poppa's Pub is rich in decor with dark woods and a plush, inviting atmosphere that allows you to sink into your chair and spend an entire evening without a care. Order up a tasty libation from their efficient and friendly floorstaff and consider putting your name into the rotation for karaoke.

Poppa's also offers nine pool tables, two dart boards and video games in the other room. Tons of big screen TVs for sporting events, great food and drink specials to enjoy.

Make Poppa's Pub your next destination for a memorable karaoke experience, now underway every Wednesday and Sunday night!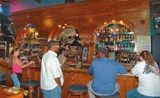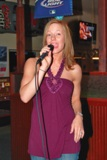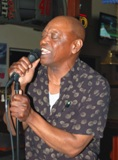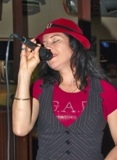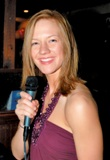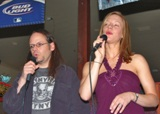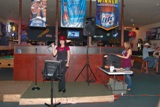 yright 2005 - All Rights Reserved
Gregory's



Welcome to the Northwest Karaoke Guide Saturday, June 21, 2008
GREGORY'S; SEATAC, WA
Time-honored Gregory's renewed

By Sue Sawyer

As long as karaoke has been around Seattle, Gregory's across from Sea-Tac Airport has always been loyal to the art five nights-a-week and continues to set the bar for quality standards and for drawing a large array of talent to its room. That and all the fun singing too in a place immersed in years of memories that include the legendary "Bobby Joe" shows catering to the best singers in the area who traveled to Gregory's for their five minutes of fame against the backdrop of "new technology."

Today, Karr Productions (www.karrproductions.com) keeps the magic alive in Gregory's newly renovated digs, adding comfy living room-styled chairs, lower restaurant sized tables with along-the-wall banquets for an opportunity to try out Red Lion's exceptional, bountiful culinary arts at very popular prices.

The upside-down airplane is gone along with any flying references. New large plasma TVs surround the barroom and the old black curtained stage is gone along with the old bulky sound equipment. Only the Pioneer disc collection remains and the huge collection of discs Karr collected over the years. JBLs fill the room quite well and there is no "crank up" issue for the songs that need it. All the hostesses are trained well in mixing sound. Elisa who runs the show Saturdays worked in sound studios, sang with a Federal Way-based jazz band for years before hosting. She takes pride in making her singers be all they can. Aury on Wednesdays and Thursdays tune in her jazz followers and others as if they were performing live radio gigs. On Fridays, Tara caters to the "glad the week's over" crowd, while Virginia brings out the country in people on "laidback" Tuesdays.

Every karaoke night is special for those who choose to spend their evenings in the bar. The staff is prompt and professional with a pleasing aire and are quick to point out their favorite menu choices when asked. No charge for parking. If you can't find one in front of Gregory's or along the hotel sides tell the valet where you are going and hand them the vehicle.

A rare event on a Saturday night featured Kody, a karaoke virgin who was persuaded to sing "Leaving On A Jet Plane" along with friend and gifted singer, Regina. She joined him to start and then she slowly made her way away from Kody allowing him to fly solo. He was so wrapped up in what he was doing he didn't even notice she had left. His other friend, Charles, cried out at the end of the performance: "You're no longer a cherry boy!" After that, Kody was all charged up to sing "Killing Me Softly." Regina stayed to strut her stuff singing "Do You Want To Dance" and the next round chose "I've Got You Babe" dueting with Charles. Her sultry low range voice also worked for Billy Extine music.

Another sultry sounding lady was Carrie singing "Summertime." Her friend Sue with bangs, straight hair and voice like Streisand performed the haunting "The Summer Knows." Francisco, who was also thinking summer, chose "The Summer Wind." Maybe Phil was longing for summer weather too with his rendition of "I Guess That's Why They Call It The Blues." Carol nailed "What A Wonderful World" while Manny shined doing "The Lady Is A Tramp." Genelle presented "Nobody Does It Better" and Doug did the popular "Home."

The rotation moved very quickly and singers could easily sing four or five songs through 9:00 to 1:30. Discs are welcome and are treated very carefully although the songbooks are loaded with all genres. For that classy, special night out, your money and talent goes very far at Gregory's. You'll also become "family" to the gals that run the show and the bar.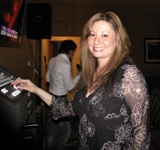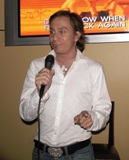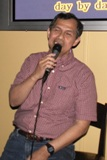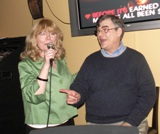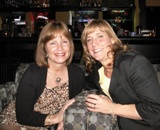 orthWest Karaoke Guide pyright 2005 - All Rights Reserved

McCabe's

MCCABE'S AMERICAN MUSIC CAFE; TACOMA, WA

New karaoke show at McCabe's

By Ty Hughes

"Go big or go home!" Undoubtedly the common mantra when architects designed and built Tacoma's premier country and western bar, McCabe's American Music Cafe.

As it is with any true cowboy, the "big" theme is sustained in classic form here; big drinks, big hats, big boots, big dance floor, big sound and now, big karaoke! Every Wednesday night at McCabe's on Pacific Avenue in downtown Tacoma, the beautiful and amazingly talented Virginia Ashby of Karr Productions, takes over the controls at her makeshift karaoke station alongside the massive dance floor. Seemingly miles from the bar, where "T" and Candy hold court, Virginia invites a faithful and growing karaoke fan base to make the trek across the expanse and jump on the mic for some karaoke fun.

High-grade, elevated Mackie speakers surround her professional sound equipment, aiming her singer's crystal clear vocals into the center of the massive room for optimum distribution. The music is also piped through a multitude of speakers scattered throughout the entire bar, ensuring that everyone is blessed with the outstanding talent of McCabe's friendly singers. Virginia busily tends to the controls in an effort to produce the best balance of lyrics to music.

With regard to music and mixing, she is definitely no slouch. She recently celebrated her latest CD release on February 9, 2008 to an appreciative crowd. Having written and performed all of the tracks herself, along with a couple of choice guest accompaniments, the final product is truly something to behold.

Sometime in the middle of her karaoke show at McCabe's, she treated us to a stunning performance of a Whitney Houston classic. After a jaw-dropping rendition, the bar erupted with applause. Virginia is held in ultra-high esteem among her friends and fans alike and her CD will no doubt enjoy extreme praise from critics of every stature.

The Wednesday karaoke show at McCabe's is brand new and karaoke enthusiasts are responding in huge numbers, making this their newest hangout for quality karaoke. Coming from far and wide to participate in their favorite pastime, Virginia's personality and experience is already bringing in more customers than the authentic cowboy bar has ever seen on a humpday.

Situated above a seven-foot stone fireplace at the far end of the dance floor, the lyrics are superimposed on a gigantic projection screen. There is also a personal monitor in front of the singer who chooses to remain behind the microphone beside the equipment, but most prefer the mobility of the cordless mics, allowing them to sing from anywhere in the bar.

A rustic, distressed wooden interior lends a certain authenticity and warmth, characteristic of the most typical of country and western dance clubs. It's certainly not all country music sung here however. The singer's general song selection is wide and diverse. In fact, there were fewer country selections performed than anything else.

Cathy stood in the center of the dance floor, surrounded by swirling lights as she laid down an incredible performance to everyone's enjoyment. Beth did a great version of "Ashes By Now" before six of the most gorgeous "McCabe's Girls" took their turn with a suicide selection of Virginia's choice; "Before He Cheats". Giddy and excited as they circled the mic, they were Denise, Diane, Robyn, Anna, Angie and Dena.

Dean, a media promoter dressed in a fine suit, sang a raspy "Midnight Hour" in perfect pitch. Ms. Cinny took centerstage barefoot, singing "Stand By Your Man". Her companion, Kirt, stood beneath a proud and colorful American flag, busting out with a goofy "Guitarzan", complete with jungle Tarzan yells. Kirt and Ms. Cinny are karaoke regulars and are extremely happy that McCabe's now offers karaoke on Wednesday nights. They love this bar and Virginia, but travel around the Sound in search of good karaoke.

Denise performed "Midnight Train To Georgia" and then Gary, a George Jones look-alike, sang "Neon Moon" which immediately drew the dancers out to the floor. Many of these folks are quite good on their feet, shuffling around the floor, twirling and two-stepping.

Carol got up from her table of friends, singing "Believe" while standing all alone in the middle of the giant dance floor, dwarfed by it's shear size.

Candy and "T" happily tended bar to a roomful of friends and friendly folks. They've appreciated the boost in business on Wednesdays since Virginia began offering karaoke here midweek.

Karr Productions is taking the karaoke world by storm, adding four new venues to their lineup just in the last month. When asked about his recent growth spurt, Karr's owner, Oren Artlip, says he wants to become the biggest karaoke provider in the state. Well on his way, Oren already offers karaoke at eight different locations from Seattle to Redmond to Tacoma, including McCabe's (Tacoma), Gregory's (SeaTac), Ohana (Belltown), No Bull Saloon (Renton), J&M Café (Pioneer Square), Firecreek Grill (Kent), VFW Hall (Redmond), Fusion Lounge (U-District). Oren aligns himself with some of the industries most beautiful hosts, drawing singers and non-singers by the truckloads to his shows around the Puget Sound area.

Do yourself a favor. Grab your karaoke buddies and head out to McCabe's American Music Café in downtown Tacoma and get your sing on every Wednesday night with the incomparable Virginia Ashby. Once you've experienced her show, you'll be spoiled and will want nothing else but McCabe's karaoke!


NorthWest Karaoke Guide
© Copyright 2005 - All Rights Reserved

'Ohana's

O'HANA'S; SEATTLE, WA
Ohana's wails on Sunday nights

By Sue Sawyer

Certain parts of Seattle never sleep. Belltown, with it's many bistros and large window storefronts caters to a more sophisticated, young, night-owl crowd. One such Belltown hotspot is the upscale O'Hana's, half sushi, half Hawaiian inspired. Scenes of tropical beaches cover one full side of the interior, including a palm laden Tiki bar. The other side was done in modern Japanese architecture centered around their famous sushi chefs' work area.

Happy hour allows for select sushi tastings at reduced prices along with $3.00 drinks. Specials are written on a blackboard, things like Kanaini rolls ($9.00), Kawika Marley ($10.00) and Colt Brenan ($10.00). If you've been to Kona or Maui I'm sure you can translate. Besides the posted exotics, there is a full kitchen menu and full sushi menus as well. O'Hana's combines plenty of Japanese brand beers along with a very long list of tropical combo and Manhattan style drinks.

Sunday's karaoke is set up at the front of the Hawaiian side of O'Hana's storefront. There are three speakers and a large, computerized, roll-in portable system along with trays to take CD+Gs and a personal monitor that's turned on at 10pm and doesn't quit until 1am. The spunky, extremely talented, professional rockstar, Aury Moore, runs the show.

Aury has been hosting for Karr Productions (karrproductions.com) since it's inception and for over a decade reigned over the Gibson House's karaoke activities. Aury manages and is front singer for her own band, "Aury Moore Project" and is also an active, original "Spikette" for KZOK's sponsored musical shows.

Singers such as Mike, "Swoosh," Cory and "Cartman" line up to duet with Aury. Whether it's disco or rock, the audience is treated to the best there is. Ray portrayed a dynamic young Sinatra with "That's Life." Joe made a show of Billy Joel's "New York State Of Mind." Becky put on a strong showing of "Build Me Up Buttercup" and Amun, who has sung his whole life and performed like a pro, "I'll Be Around. Terry's choice of "3 Wooden Crosses" and then Tim and Les's Steppenwolf duet of "Born To Be Wild" also sounded wonderful.

"Since I am a singer" says Aury, "it's all about the singers. I make sure a baritone sounds like a baritone, a tenor, a tenor and bass a bass. Women's voices do not come out shrill either. I also balance the background to the singer's volume so I don't drown them."

Singers get the praise of those sitting in the booths or at the long bar at the end of the room. Dancers are everywhere. Rotation moves quickly and singers are warned ahead of time when it's their turn. New singers are introduced into rotation in small batches. Catch the tropical wave at O'Hana's on Sundays. It's better than a dating service! (Ohanabelltown.com) on the Web, 2207 First
Avenue with a parking lot across the street.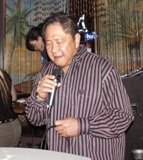 Fire Creek Grill


FIRECREEK GRILL & ALEHOUSE; KENT, WA
Firecreek Grill is plush

By Ty Hughes

The newest karaoke hotspot in Kent is the Firecreek Grill at Riverbend Golf Complex on Meeker.

Just over a month after kicking off their latest venue, Karr Productions, is beginning to see measureable growth and excitement with regard to their new show offering.

Hosted by the lovely, Susie, folks are responding favorably to the quality and style she brings, not to mention, the professionalism. Susie is in a local band, performing for audiences around the Puget Sound and knows what to listen for and how to best dial in the singer for optimum results. Her bubbly personality and wit adds to her show making the atmosphere loose and fun.

Susie is relieved of her post once a month or so, by the incomparable, Virginia - another beauty in the biz.

Oren Artlip, Karr Production President and owner, was close at hand to be sure everything runs smoothly and on time. Oren fills his hosting positions with the most beautiful girls, hoping to strike a chord with the listening audience, and it definitely seems to be working!

The Firecreek Grill is plush and swanky with a rich interior, a blazing fireplace, great service and a well-rounded pub menu available until midnight every night.

They feature many quality food items and specials including, happy hour Monday through Friday from 3pm-6pm and $2 off anything on the Pub Menu and 1/2 off their amazing pizzas and sushi.

Nightly specials include all-you-can-eat Sushi Mondays, 1/2 off all wine bottles Tuesdays, all-you-can-eat King Crab Wednesdays, and 1/2 off the entire menu Sundays after 8pm.

As for the entertainment at the Firecreek, Thursdays bring karaoke with Susie, and Fridays and Saturdays live DJ music and dancing.

The song books are a work in progress, now with over 3,000 selections. Oren doesn't believe in copying his discs, supplying each new show with a brand new collection of Top Hits Monthly. He is very good at bringing in any requested music, updating the selections monthly. There are no sticky pages here, and the books are well organized for easy viewing.

Singers enjoy taking the mic and giving karaoke a whirl at the Firecreek. Brian performs Mac The Knife, Scott sings a great version of Silent Lucidity and John's Me and Mrs. Jones resonates with the crowd, drawing huge applause.

You can't help but fall in love with the Firecreek with all its comfort and elegance. Check them out on your next karaoke outing - every Thursday night from 8pm to midnight.

Karr Productions is also available for private parties and promise to make your event a special one. Call them at (206) 853-8153 for reservations.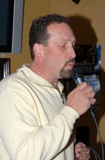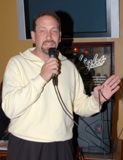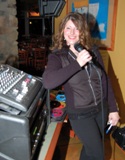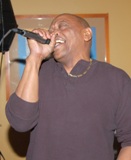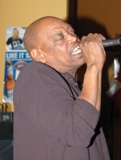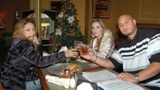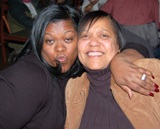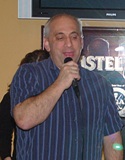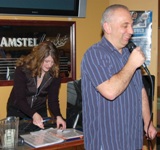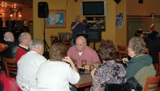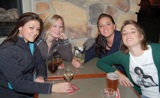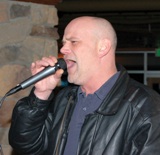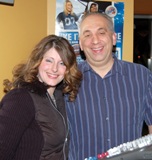 Gregory's